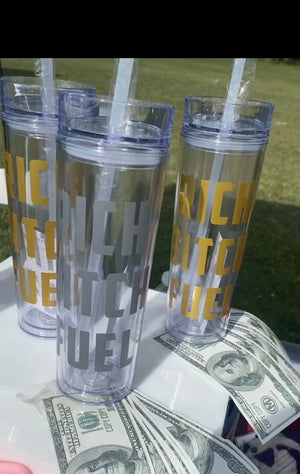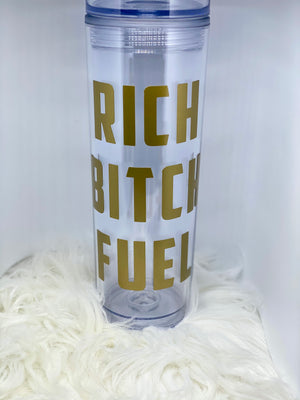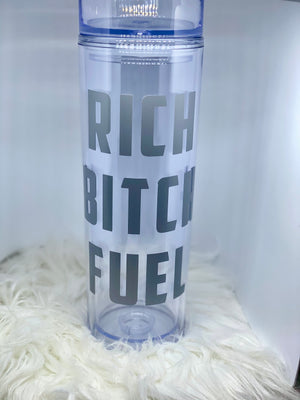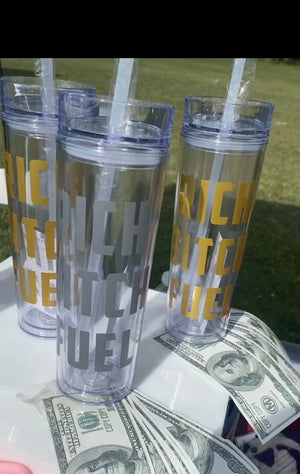 Rich Bih Fuel - Manifestation Tumblers
Energy is everything. What you put in is what you get out! So put some rich bitch fuel into your body and watch how it begins to manifest abundance in your real life.
Recommended to be used for water first thing the morning and last thing before bed. BONUS used throughout the day for water and any other beverage. 
BPA FREE. 16 oz w/ lid and straw