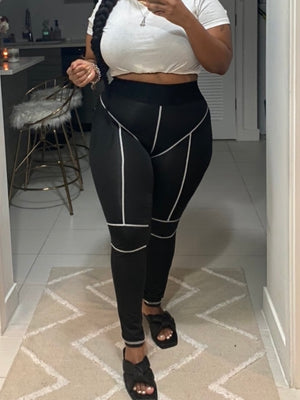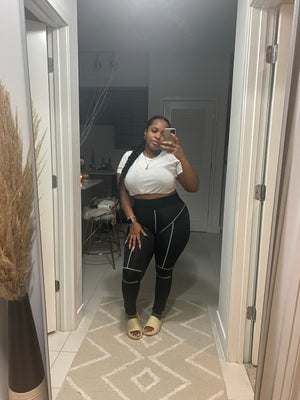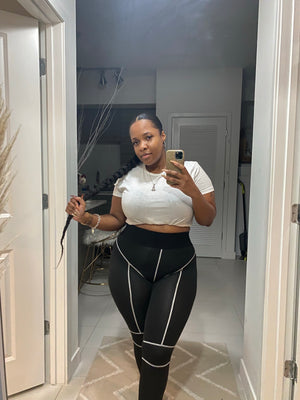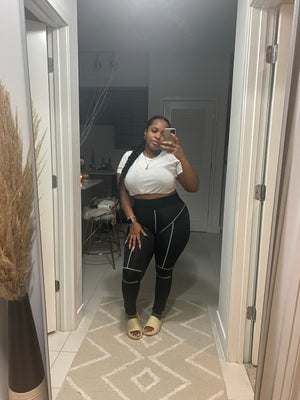 Snatched High Waisted Leggings
Introducing our Snatched black high waisted leggings, the ultimate must-have for our fashion-forward Dope Girls. These leggings are designed to take your outfit to the next level with their incredible stretch and eye-catching contrasting white stitching on the front.
Crafted with the utmost attention to detail, our Snatched leggings offer a flawless fit that hugs your curves while providing all-day comfort. The high-waisted design not only adds a touch of sophistication but also offers a secure and flattering silhouette. The contrasting white stitching adds a fun twist, making these leggings a true statement piece.
Whether you're running errands or hitting the town, our Snatched leggings will keep you looking and feeling amazing. Join the exclusive gang of Dope Girls who dare to embrace their unique style. Elevate your wardrobe with these trendy and versatile high waisted leggings. It's time to be effortlessly stylish and confidently Snatched with Different Type of Dope!
Wearing Size Medium (Reg size 10/11)